Is your dog a Canine Good Citizen?
Jan 12, 2023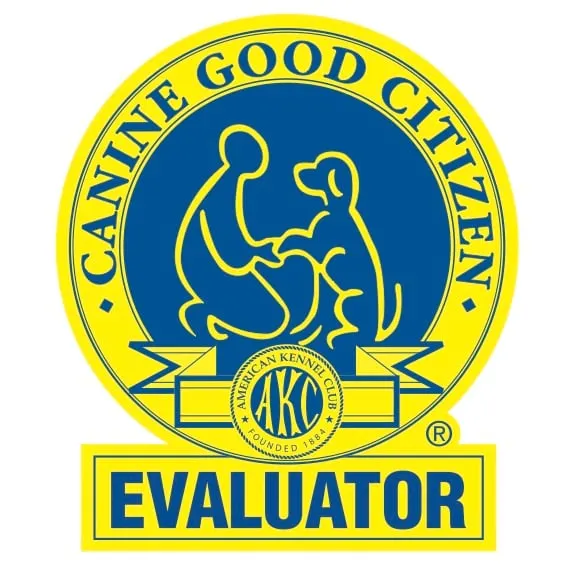 Newman's Dog Training is proud to be a certified Canine Good Citizen Evaluator. We are able to help you train your dog or puppy to achieve everything needed to pass the test. Once you are ready, we will set up a time for you to complete the test and give you all the paperwork needed to get your certification.
This is a common goal for clients who want their dog to be a therapy dog but it is also great for the everyday owner who wants their dog to be a well behaved member of society.
This is a great guide for any dog owner to know what goals you can make with your dog even if you have no interest in completing the actual test. We can help you do as little or as much of these behaviors as you want.
What is it?
The Canine Good Citizen, akc CGC, is a 10 skill test for you and your dog. The goal of this test is to challenge your dog's basic commands in the presence of distractions to determine if they are a good canine citizen. Owners can feel confident with their dogs in public once they have received this certification through training and testing of practical and function behaviors.
Who is it for?
A dog of any age or breed can take the CGC test. There is no discrimination when it comes to training. There is a specialized training program and test for puppies as well since they do have different needs than an adult dog. This is called the AKC S.T.A.R. Puppy which is geared to getting your puppy started off on the right paw with their training.
What is the Puppy Program?
AKC S.T.A.R. Puppy is a 6 week puppy class that teaches you and your puppy everything they need to know to get started off on the right paw. Not only are they learning new behaviors but they also have the opportunity to safely socialize with other puppies.
What are the benefits?
If you want your dog to be a therapy dog, many times the CGC certification is required. If it isn't required, then the therapy dog tests are very similar if not identical to the CGC test. So taking a course to pass the Canine Good Citizen test will help anyone wanting to be a therapy pet reach their goals.
Some hotels or even landlords will only allow you to bring your pet if they are well behaved. Having the Canine Good Citizen certification is a very easy way to prove that you have a polite dog who has indeed been tested and they don't have to go off of your word.
Having a Canine Good Citizen certified dog will also give you the confidence in their training when you take them out in public. This is an attainable goal that you and your dog can work for.
How do you get it?
You will need to find a trainer who is certified and have them test you and your dog. You have come to the right place! Newman's Dog Training is certified and happy to help train you and your dog to accomplish this and do the test when you are ready.
What does the test entail?
The test has 10 skills that your dog must complete. They are the following:
Accepting a friendly stranger

Sitting politely for petting

Appearance and grooming

Walking loosely on the leash

Walking through a crowd

Sit and down on cue and stay in place

Coming when called

Reaction to another dog

Reaction to distraction

Supervised separation
We know it can be overwhelming, but don't worry! We have a training plan and can get you and your dog across the finish line! Contact us today to get started!