Do you want your dog or puppy to be a therapy pet?
Jan 20, 2023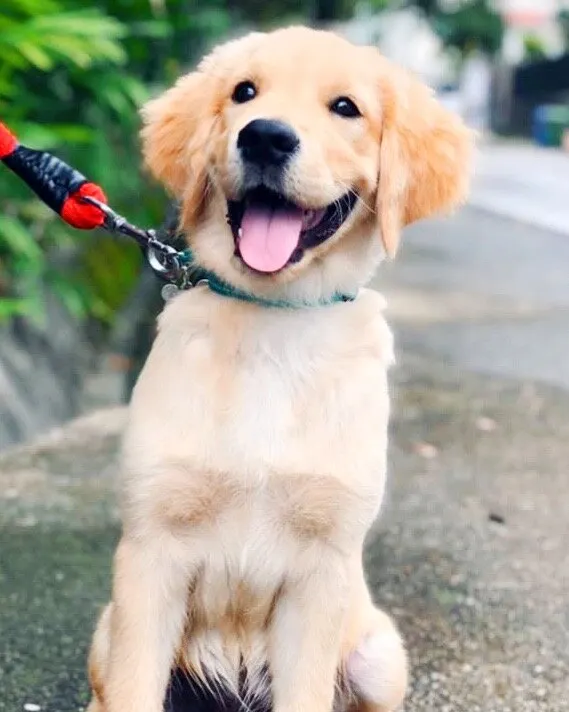 Do you have a therapy dog or know someone who does? Do you have the sweetest dog and want to train them to be a therapy dog? We get calls regularly from people wanting information on training their new puppy with the goal of being a therapy dog or they would like to train their adult dog.
We also get calls from people wanting to train their dog to be a service dog or an emotional support animal. I always start the conversation by asking what their goals are and what they want to do with their dog once certified. I have found that most people confuse the difference between these three different categories of dog training.
Let me break down the differences for you:
A therapy dog is a dog trained to go into situations to provide emotional support for otherers. This could be taking them to hospitals, prisons, schools, libraries and so on. They are trained to be very well behaved in all situations while their personality loves receiving and giving affection from strangers.
An emotional support animal is a dog that provides a therapeutic benefit to a person diagnosed with a psychological disorder, such as anxiety, depression, or PTSD, and that is allowed to accompany the person in certain public places where pets are not otherwise allowed. They don't have to perform any tasks, but their presence is a benefit to the owner with a disability.
A service dog is trained to perform specific tasks that a person with a disability physically cannot do themselves. Unlike a therapy dog where they are trained to interact with strangers, a service dog is to remain focused and working while in public. Examples of a service dog is a guide dog for a blind person, a person who struggles with fainting, a person with diabetes and so on. Because of our disability laws, service dogs are allowed to go anywhere the person goes. However, they are held to a much higher standard in regards to their training and behavior.
Newman's Dog Training currently offers service dog training if that is something you are needing. We are also able to help train your dog and puppy to be a therapy dog. We are also able to help reach your goals for an emotional support animal.
Even though there are no behavior requirements for a dog to be an Emotional Support Animal, it is really encouraged that owners train their dogs to be very well behaved if they are going to take them out into public. It is important to maintain a well-behaved dog if you are asking others to share their space with your dog or puppy.
Newman's Dog Training head trainer and owner, Jena Newman, worked with Pets for Life in Kansas City for a few years as a therapy dog team evaluator. During this time, she was able to learn the ins and outs of therapy dogs and what is expected of them.
What training is needed to have a therapy dog? A lot of dogs follow the guidelines for passing the Canine Good Citizen test. If your dog can pass that test, then they are most likely able to pass a therapy dog test. The biggest difference in the test is that you are not required to put your dog in a stay and leave the room. While you are on a therapy visit, you will never hand your dog off to another person, they will always stay with you so there is no need to test for separation.
The things tested are the following:
Accepting a friendly stranger:

they must ENJOY giving and receiving affection from strangers.

Sitting politely for petting

: They must keep all their paws on the ground.

Appearance and grooming

: They must be clean and look healthy.

Walking loosely on the leash

: They must listen to you while walking and not pull to greet other people or dogs.

Walking through a crowd:

They must be able to walk in a crowd without trying to visit everyone they pass. They also must not be spooked by wheelchairs or walkers.

Sit and down on cue and stay in place

: Being able to listen and perform these tasks when asked.

Leave it:

Your dog must leave everything alone that is on the floor.

Coming when called:

While at the end of their leash, be able to come back to you when called.

Reaction to another dog:

They must remain calm and not try to greet other dogs while passing others.

Reaction to distractions:

There will be loud noises in places you visit with your dog. In this test, the evaluator will make startling noises to be sure your dog is okay in that environment.
Remember, your dog must enjoy the touch from a stranger. There are a lot of sweet dogs who know all their obedience behaviors but when it comes to being pet by a stranger, it was clear that they don't enjoy it. They may tolerate it, but they don't want the affection. If this is the case, then a job as a therapy dog may not be in their best interests. We must listen to our dogs and be sure that they want the job.
Once you have a well trained dog it is time to reach out to a place to get certified and start volunteering. These organizations are trusted by businesses to certify the dogs they are sending into their facilities. The therapy organization will be the ones to help you coordinate your visits at certain locations.
Now that you know what it takes to have a therapy dog, where can you get certified?
Here are the places in Kansas City Metro:
We are still searching for an organization in Northwest Arkansas. If you know of any please leave a comment below.
If you are ready to train your dog to be a therapy dog let us help you. We are qualified and experienced to get you the results you need. Whether you have a puppy that you want to start training early or an adult dog who just needs some fine tuning we are here to help every step of the way!
Contact us today to get on our schedule and be one step closer to helping others by volunteering as a therapy dog team!